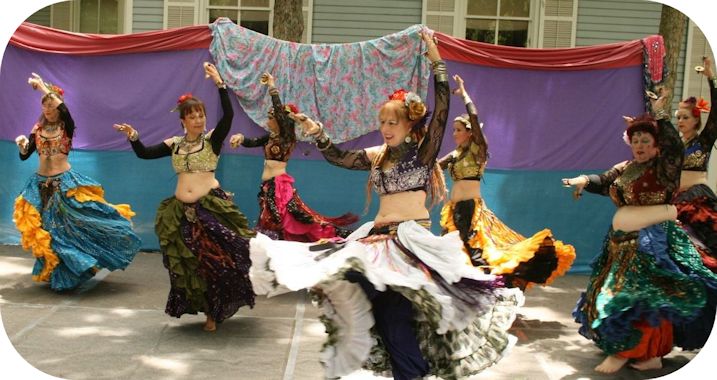 The dancers of Tapestry Dance Project love to move together!
We perform improvisational fusion belly dance. Our dance style is a non-verbal language inspired by core focused dance forms from around the world, including Middle Eastern, Indian, North African, Spanish, and Modern dances. There is no choreography. The dancers exchange lead and follow roles in a unique group improvisational format, supported and enhanced by the evocative rhythms and haunting melodies of our live musicians.

Improvisation Fusion Belly Dance is an elegant and earthy " in the moment " style, which celebrates connection and community.

Tapestry 's dancers were originally members of Philadelphia Tribal Bellydance. PTB was the first group improvisational Bellydance troupe founded in the Philadelphia area. Fleur Frascella began the troupe in Center City Philadelphia in 1999. Fleur left the troupe in July, 2007, and the remaining dancers created Tapestry.